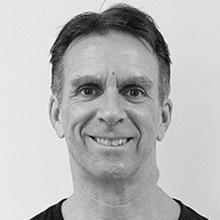 Scott Alan Wells
Division Coordinator
The ISULingua clubs were begun with the idea that learning a language is about more than sitting in a classroom. We believe that language is a living entity that needs to breath and grow and be used to be truly useful. With this in mind, ISULingua offers a wide variety of clubs that give students real life situations to use the language that they're learning. Whether for fun or more serious interests, ISULingua clubs have something to offer for all of our foreign language students.
For the budding writer we have the Bulletin Club, which produces a weekly news and interest bulletin that focuses on a different ISU department each week. Students get hands on experience researching, writing and designing each ISU Bulletin, which is then shared throughout the university.
For those interested in electronic media, ISU Lingua offers the We Talk Channel. In the We Talk Channel club students get a chance to produce a bi-weekly "on air" news program in the style of a television news program. Club members take on the roles of writer, editor, on air talent and director for each episode, which is then broadcast throughout the school and on our We Talk Channel YouTube channel. In addition, the We Talk Channel produces a series of interviews and student interest programs.
Our foreign language students also have a chance to further hone their practical skills with the speaking, reading and translation clubs as well as their more artistic aspirations with the drama and karaoke clubs. No matter which they choose, each club offers our foreign language students a chance to expand and improve their language skills while having fun and making new friends in the process.
The Foreign Languages Department ISULingua Clubs include:
The Bulletin Club
The We Talk Channel Club
The Speakers Unlimited conversation club
The Book Worm Club
The Translation Club
The MUN Club
The Drama Club
The Sing Out Loud karaoke club